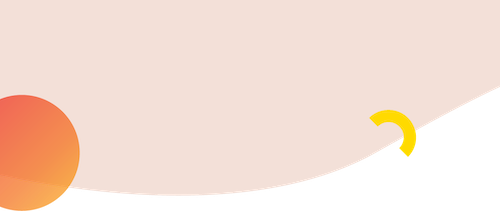 Jockey Club Artspiration Academy


8/F,100 Kennedy Road, Wanchai, Hong Kong

2596 2703

2596 2705

Jockey Club Collaborative Project for Inclusive Employment ─ "eXperiencing Delightful" Slashie Project

In recent years, the popular Slash Employment is a new work attitude, which means that young people are no longer satisfied with the single occupation work model, but choose to live with multiple occupations and identities to enjoy greater freedom in work and autonomy. We believe that people with rehabilitation can also use art to stimulate their potential and cultivate multiple vocational abilities, thus embarking on the path of "slash career".
The Jockey Club Artspiration Academy was funded by the Hong Kong Jockey Club Charities Trust Fund in December 2020 to implement a three-year project–Jockey Club Collaborative Project for Inclusive Employment—'eXperiencing Delightful' Slashie Career Project. This project cooperates with the University of Hong Kong and three non-governmental organizations, shares resources and networks to prepare for leaving school or looking for open employment opportunities for people with mild to moderate intellectual disability (no limitation on artistic experience) ), to provide art-based, innovative, diversified and dynamic employment services and platforms, facilitate people in rehabilitation have more opportunities to contact the art market, and enhance their artistic ability to move towards their "slash career".
The plan is to adopt a butterfly-type service stage model, the four stages are
– Larva) Slash career planning;

– Pupa) Art cultivation and practice workshop;

– Eclosion) Living circle of mentor and friend symbiosis;

-Forming) Human-based product development platform.
Participating rehabilitation persons understand their interests, expertise, personality and personal characteristics through psychological tests, questionnaires, dialogues with professional social workers, and art experience workshops, and then receive relevant art training and learning. At the same time, participants can meet with appropriate slash staff to conduct work instruction matching, make good use of work internships and accumulate experience. They work together to research and create artistic projects, develop and design diversified products, and finally promote to the market through the planned personal customized online sales platform.
Click here to access "eXperiencing Delightful" Slashie Project FACEBOOK Page
100-8 Collection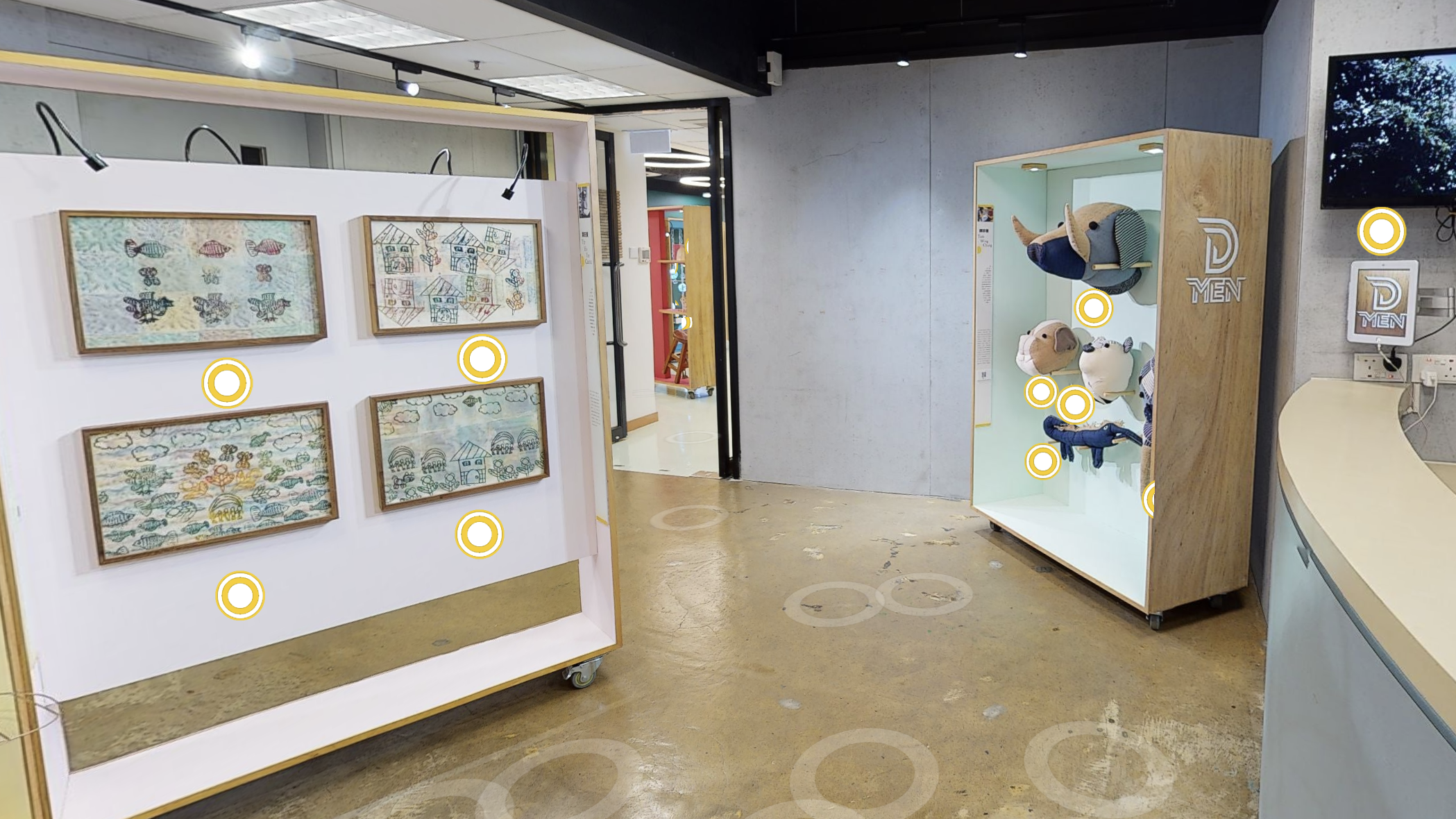 The Jockey Club Artspiration Academy has officially launched the virtual online art exhibition platform "100-8 Collection"! Through VR virtual reality technology, audiences can walk around in virtual gallery to appreciate art works and can interact with the art here as if they are in the real scene. Please log in to the following webpage to experience the art world of virtual reality!
Click here to access 100-8 Collection

In 2005, a systematic and continuous "Unzipped Arts Development Project" was implemented to promote the artistic development of rehabilitation people through gradual and staged training. In November 2013, the St. James' Settlement Jockey Club Social Service Building at 100 Kennedy Road was officially opened, and the "Jockey Club Artspiration Academy" was established on the 8th floor after reconstruction, which continues to serve the rehabilitation of people. Provide professional art training. The Academy has a special visual arts studio with a sunny view, and a performing arts venue with a complete stage lighting and sound system, so that students can learn with more complete equipment and experience the fun of artistic activities. In addition to providing professional art training, the Academy has also actively promoted the rehabilitation of people to embody equality and autonomy through artistic development. Through different art projects, they have led them to enter the community and influence lives with their lives.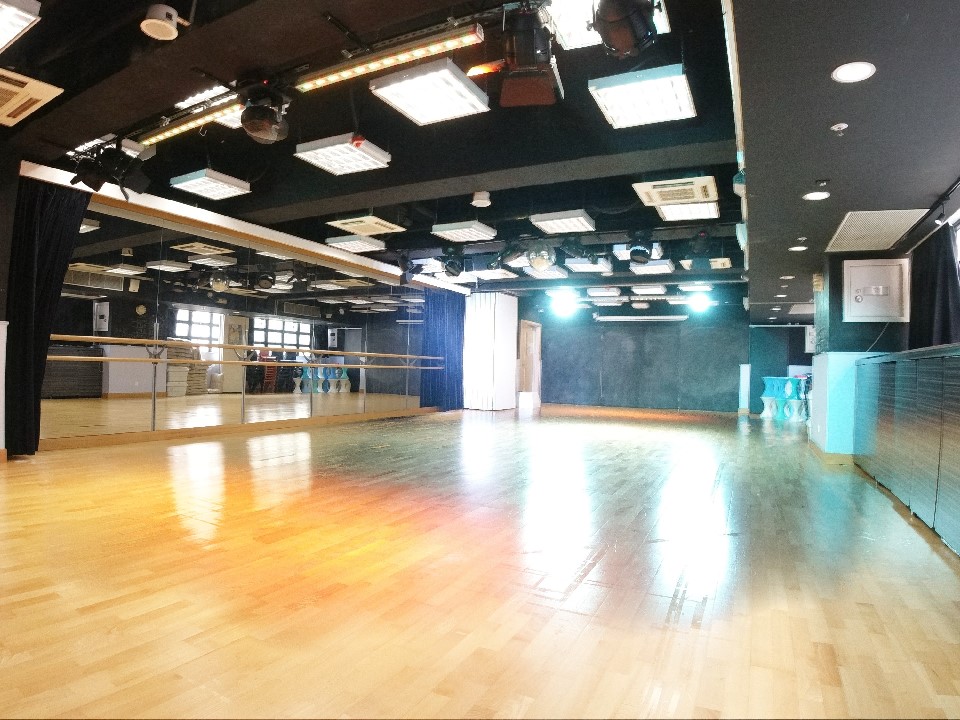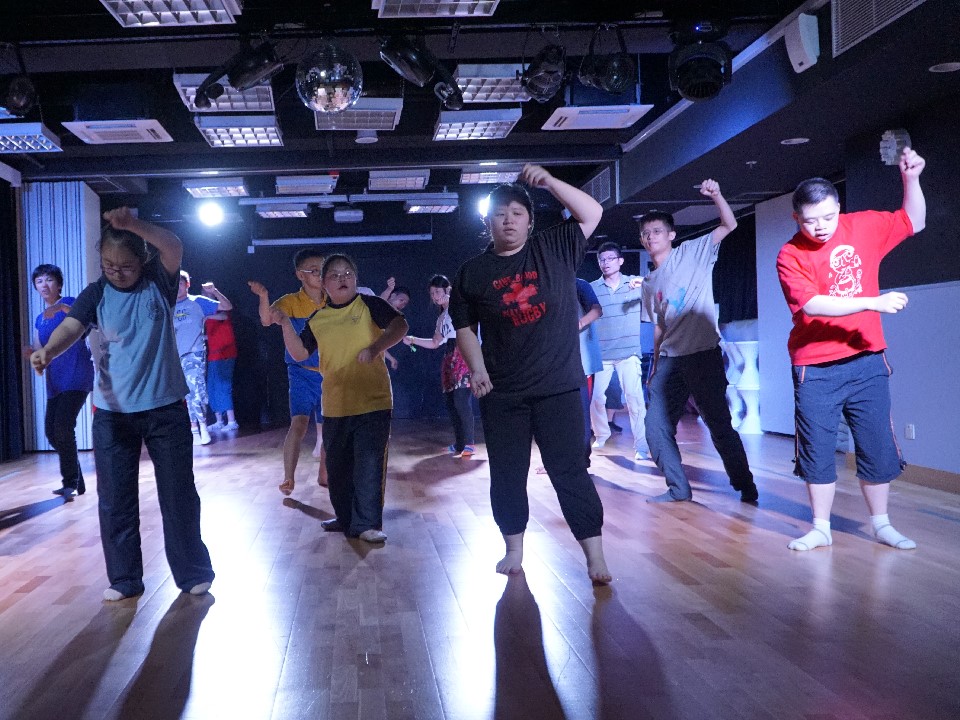 We believe that everyone has the ability to contribute to society and bring happiness to those around us. Rehabilitation people can use their strengths and share the simplest happiness with others through art, and infect caregivers, the elderly, children, art workers and community members with the colors and happiness of art.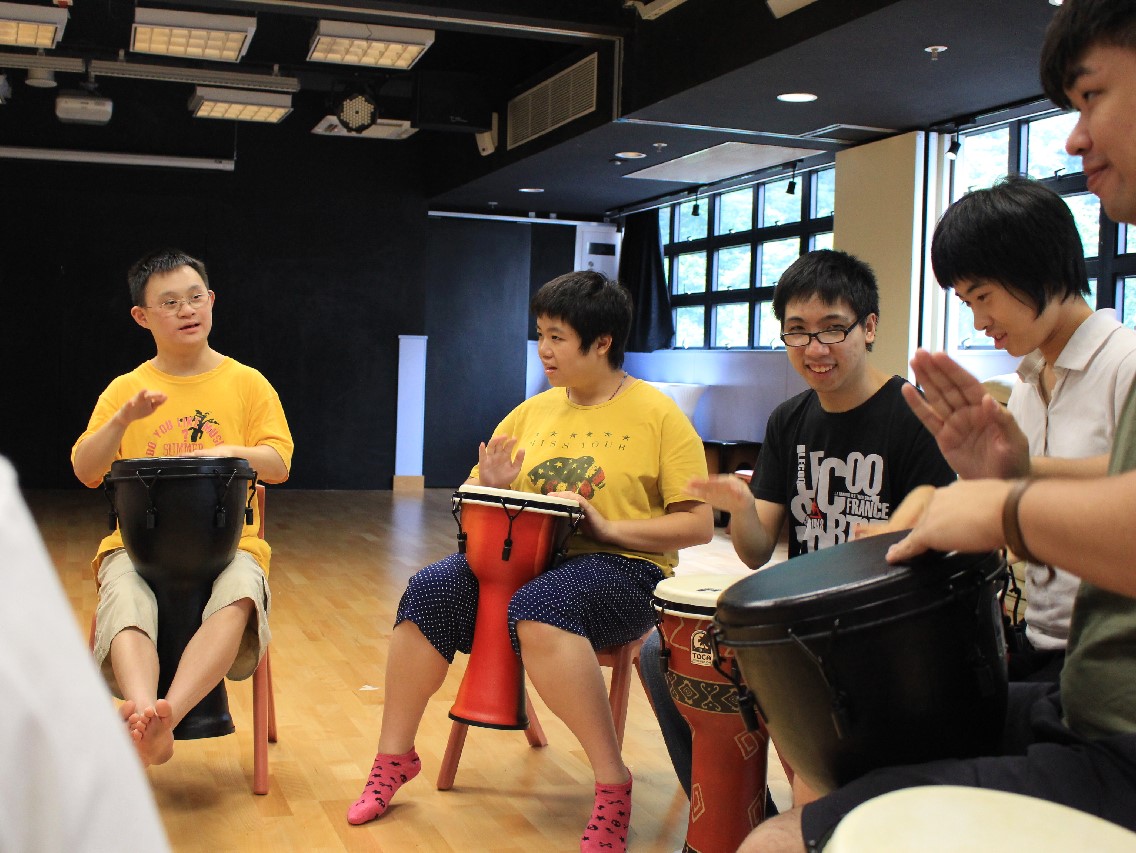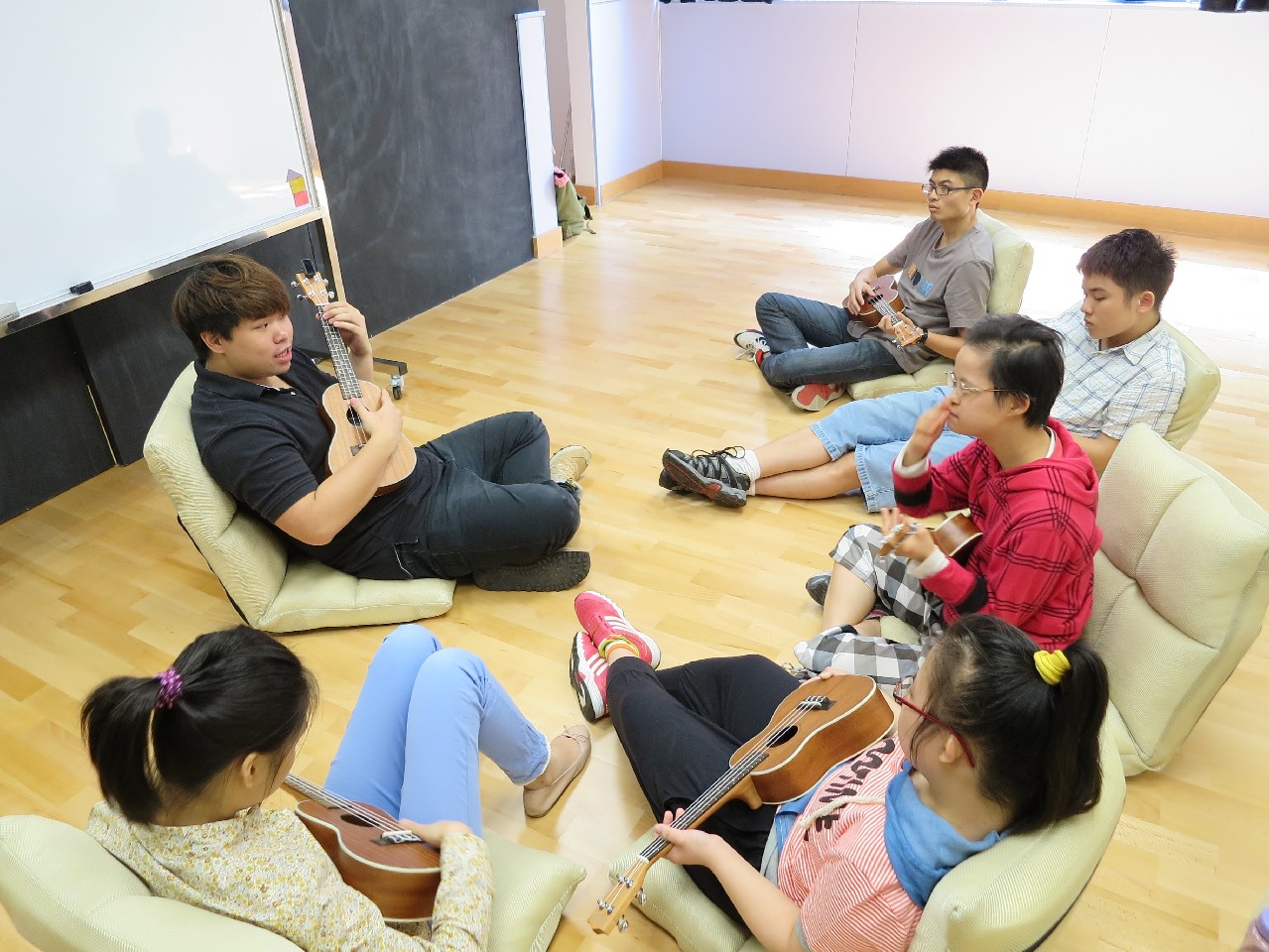 Keep Learning
Target group: People with rehabilitation, intellectual disability and autistic spectrum disabilities.
Performance, multimedia and visual arts courses Senior Secondary Applied Learning Courses Art Assistant Training and Internship.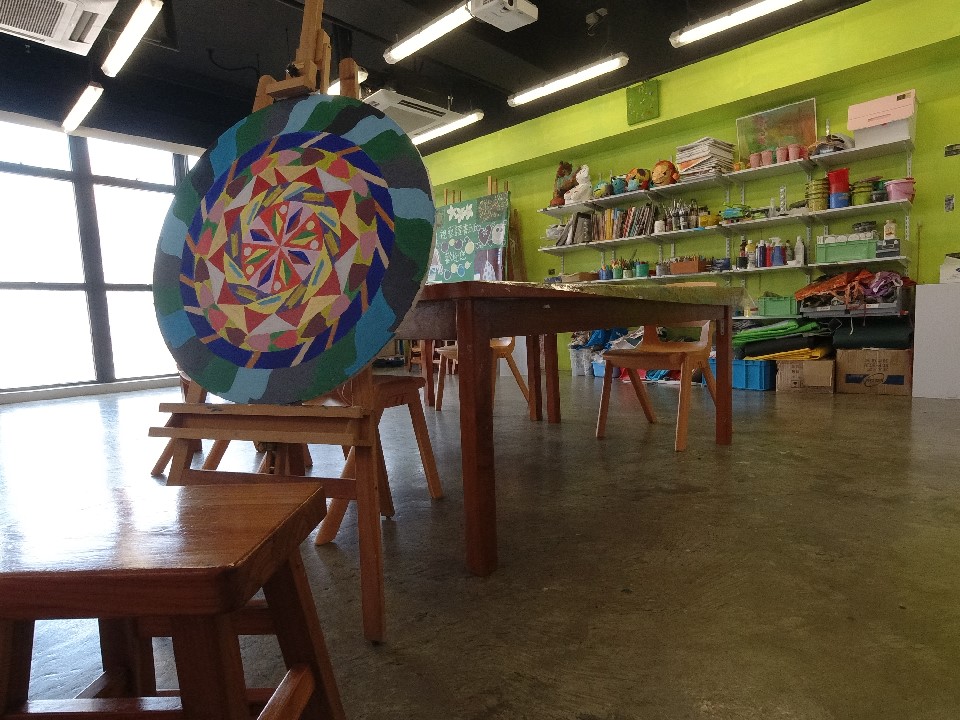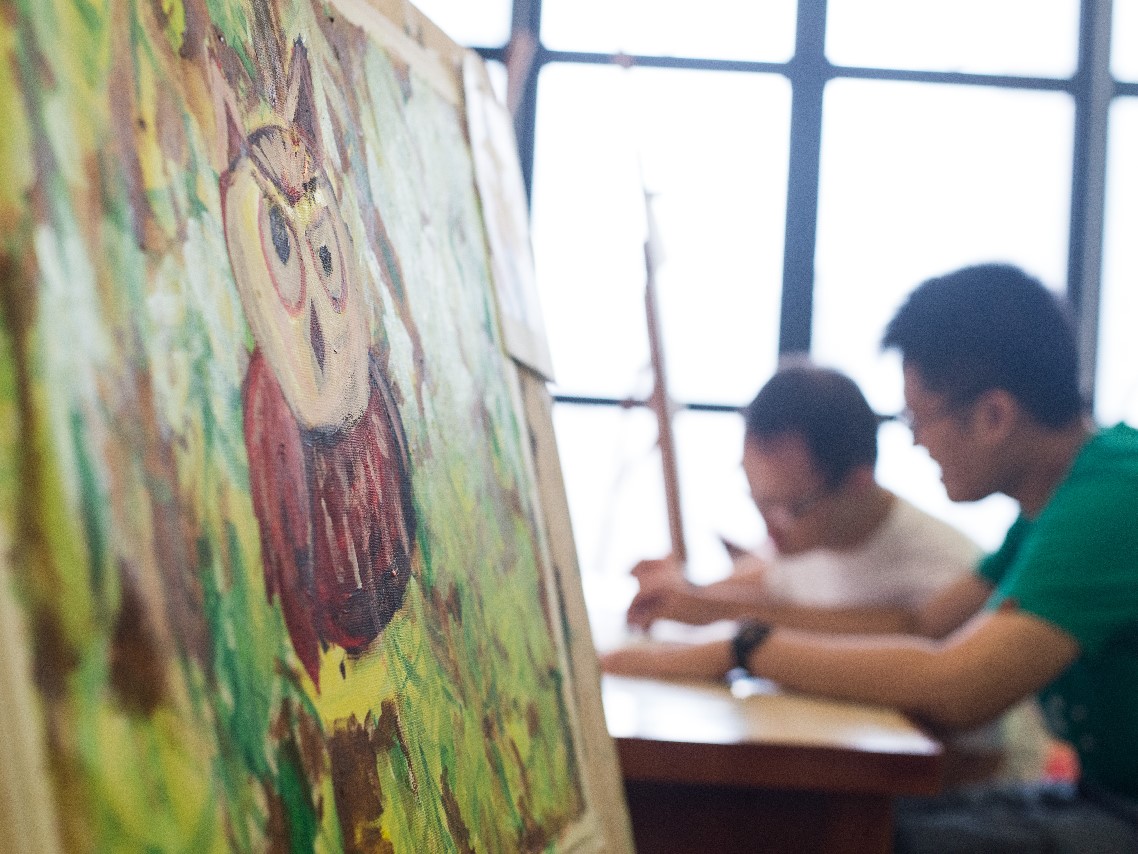 Engage Community
Target: Cross-sectoral, primary and secondary schools, tertiary institutions and fellow mentors and friends.
Art-related slash career planning Delivery art experiential workshop Online and offline corporate training and sharing.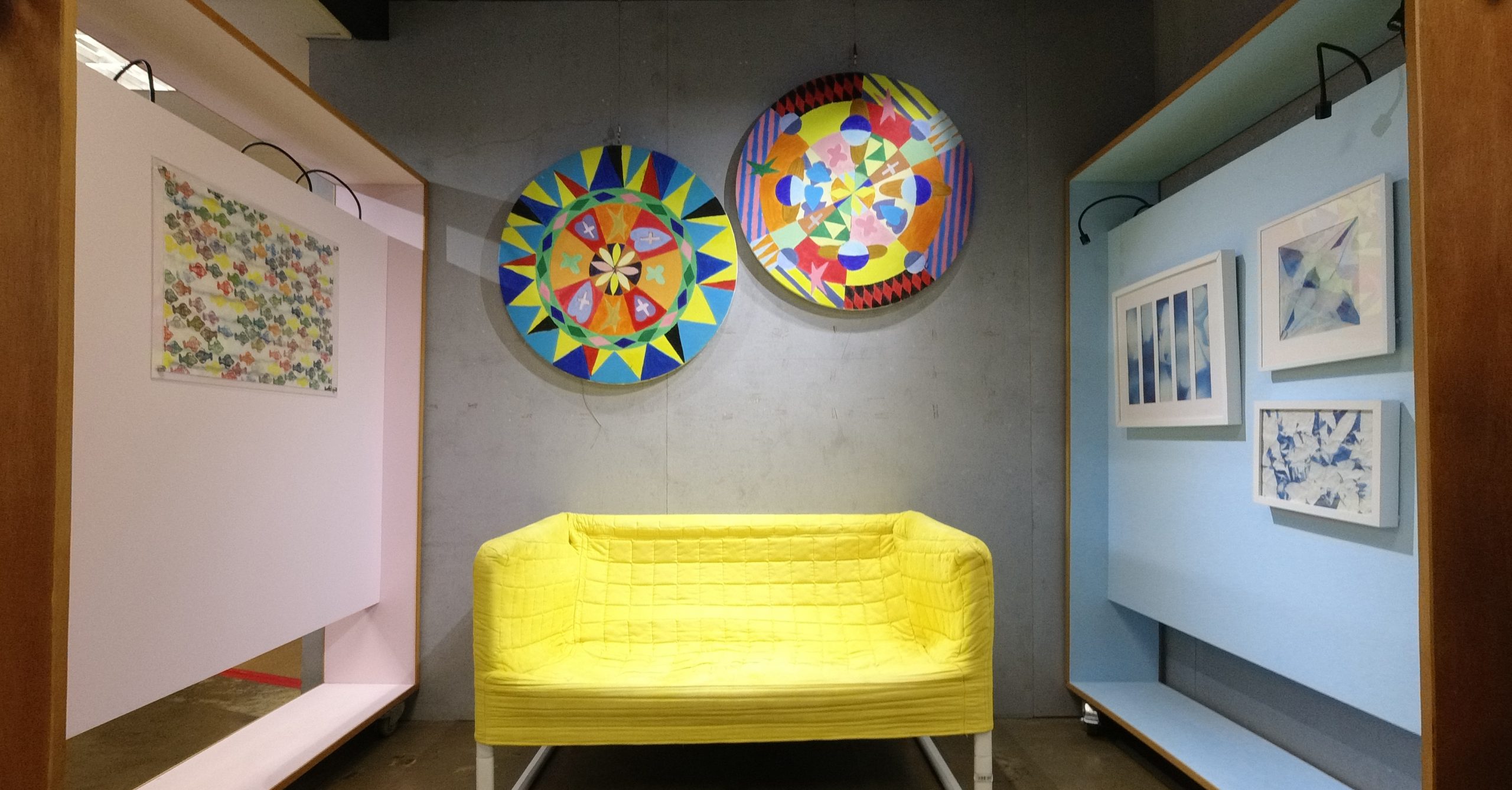 Art for Equality
Target: the public
Themed performances and exhibitions Music/Dance/Art (Expressive Art) Therapy Program Overseas exchange and sharing studio.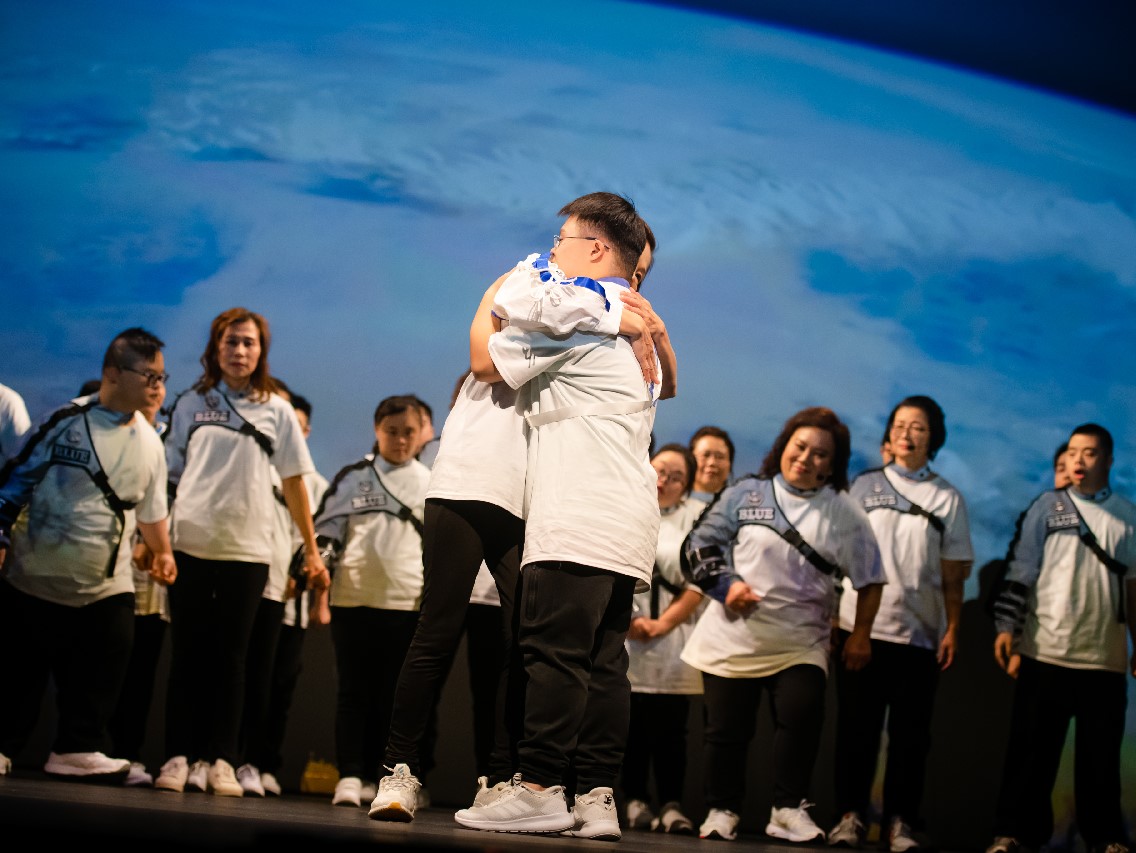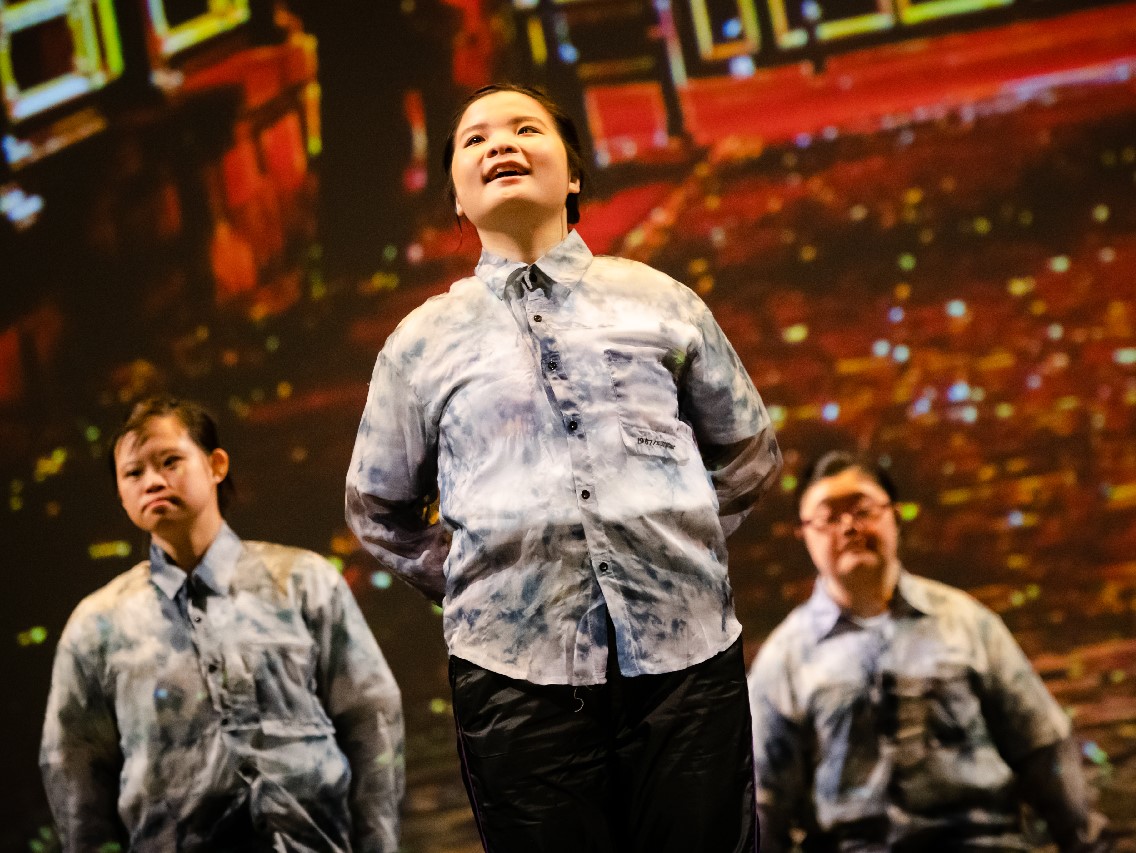 啟藝導賞團
《變奏TRANSFORM》
Dancing in the Blue Sky First Half "Your Feet Follow Dancing On To Your Heartbeat"
Service Hour
Monday to Saturday 9:00am-6:00pm
(except public holidays)